Different Types Of Red Mulch
For Your Edible Landscape

If you love red in your garden, one way to add red in is by using red mulch!
This website is for sale.
Contact me if you'd like to make an offer.

There are several different red mulches available:
Which of these you use depends on what your particular needs are.
Red plastic mulch
Also known as tomato film, red plastic mulch encourages the growth of tomatoes and other leafy plants by reflecting red light up to the underside of the leaves. It also prevents weeds from growing around your plants.
Here are a few places which sell red plastic -- just click on a photo to learn more:

I see red plastic mulch as more of a plant treatment than a decorative item. Although some like the look of this product, I suggest limiting its use to the back yard.

Landscape mulch
There are several kinds of red landscape mulches -- which type you use depends on your overall design theme, your location, and which is most affordable for you.

Red wood mulch
There are many brands of red mulch made from wood chips. Here are some of a few that looked good to me: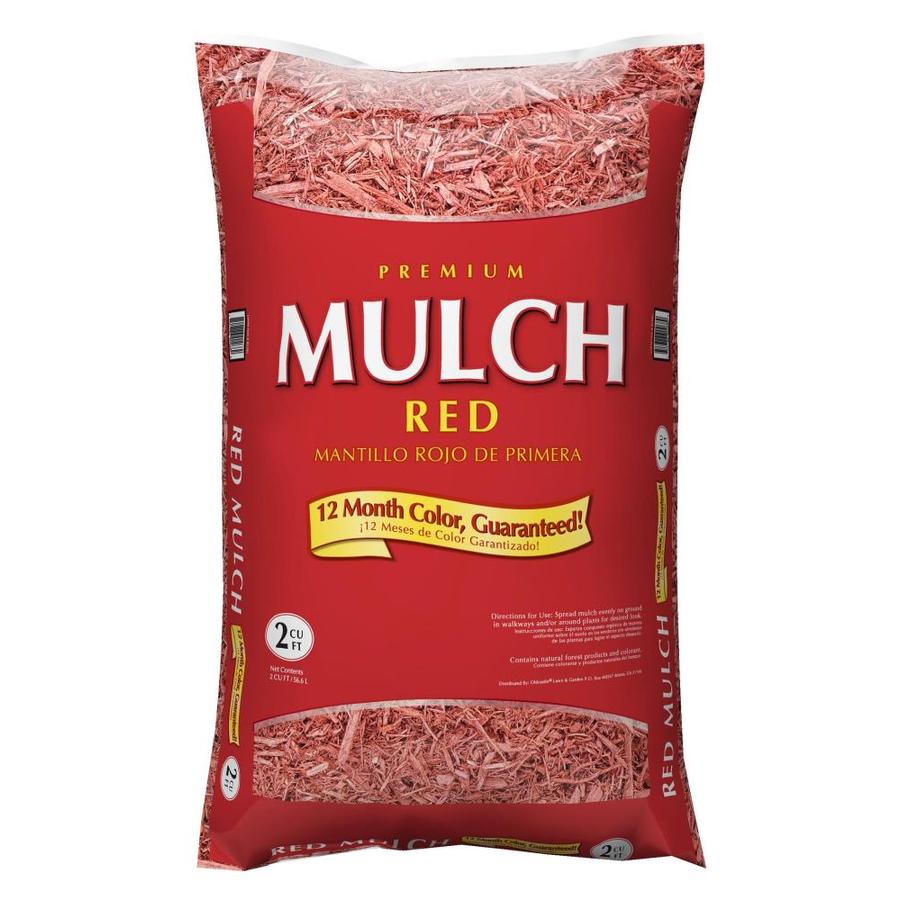 I couldn't find the name of the company that produces this mulch on the Lowe's website, but it has gotten extremely good reviews: good color, doesn't damage plants, and the color lasts a long time.
I'm not a huge fan of Scotts products, but this is one I might try. It also has gotten good reviews.

Here's a similar product which you can buy in Canada.

You want to avoid using wood mulch that contains herbicides or any which are advertised as "weed control" because the chemicals used can kill leafy vegetables.

Also, many kinds of wood mulches are dyed. The dye isn't organic certified in most cases, so if this is important to you, it would be wise to use a different product.
The advantage of wood is that it is biodegradable.

Rubber mulch
Rubber mulch is made out of rubber, usually from recycled tires. Here are a few examples:

This is called Rubberific® and is guaranteed to last for ten years!
This particular product got very good reviews and is approved for playground use in addition to any other use you have for it.

Vigoro also makes a deep red rubber mulch which is guaranteed for 12 years. This particular link goes to Home Depot Canada, but you can find this product at many hardware stores.

Rubber mulch can be quite useful in areas where you'd like to use mulch but are concerned about injury, such as walkways and children's play areas. Since it resists fading, it can be very cost-effective, as it rarely needs replacing.
It can also be helpful in very wet areas, where wood might deteriorate too quickly or become prone to fungus.

Decorative rock

Rock mulch is very useful in hot, dry areas, in garden designs already using a lot of rock, and in areas where this is cost-effective. Rock is a great way to add texture to your garden as well.
Rock is quite heavy, and so it's best to look at local suppliers before going online, just to see what's available and what the pricing is. But here are a few examples of what is out there (just click on a photo to learn more):

My favorite "red" mulch

Because my area (and my home) has lots of red in it, I use a reddish coir mulch,
which you can get here.
I wasn't sure whether to include it (or where -- is it wood or not?).
It fades to a golden brown color -- but it does start off as red, so here it is. :)
I hope that this has given you some ideas for what you can do to create that red garden you've always wanted, or to add a touch of red into your garden using red mulch.

Would you like to talk more about red mulch and when best to use it (or about color in your garden) with a group who loves edible landscapes as much as you do? Join the Tasteful Landscape community.

What would you like to read about next? Here are some popular pages:
All about worm compost - How to plant roses

Or search this site:
Please note that the search results page from Google may have ads ABOVE the actual search results that are not from this site.
---
If this site has helped you and you wish to help with costs, click here.