Some Cool Gadget Gifts
For Your Favorite Gardener

Some gardeners love cool gadget gifts, and edible landscaping aficionados are no exception. If you need some ideas as to what your gadget lover might enjoy, try this list!

This website is for sale.
Contact me if you'd like to make an offer.

US, Puerto Rico and the Virgin Islands
I would recommend reading the whole page, because even if I haven't found something that ships to the location you need, you may be able to find a similar item near you.

---
Ships to the continental US only

This gadget is called a "Hori hori" knife -- it's a combination digger, trowel, saw (for cutting roots), and measuring tool.
It also has a sharp edge for slicing through soft stems (or a ripe tomato!), cutting twine, or whatever you need. Very handy!
Comes with a nice holster sheath to hang on your belt.

Click here to find out more.
---
Ships to the US, Puerto Rico, and the Virgin Islands
You've probably seen one of these gadgets before, but it's still pretty cool -- and if your friend doesn't have one, they will really appreciate the gift, especially if they have heavy or clay soil.
This bulb auger attachment will go on just about any power drill, and makes digging holes MUCH easier!
This comes in
9"
and
24"
lengths.
---
UK
Here's a combination gadget:
The ruler has holes to help measure exactly where to put your seeds, and the dibber punches a hole in the soil to the exact depth you need.
Perfect planting every time!
Learn more.
If your loved one really enjoys planting bulbs, the Big Dibber would be a great gift.
This gadget creates holes in soft soil and allows you to measure to 28 cm deep.
It has a loop to hang it out of the way when it's not in use.

Click here for more information.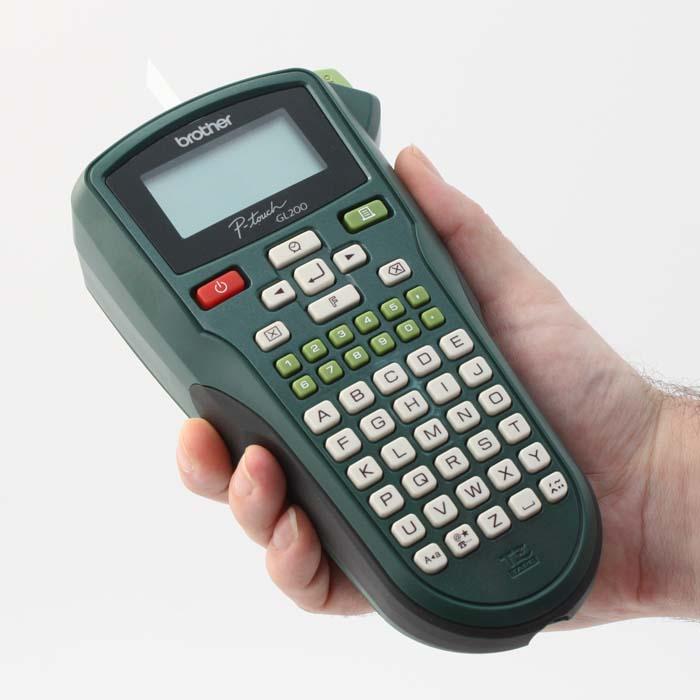 Need some labels?
This digital plant labeller allows you to make heat, rain, fade and frost resistant labels right out in the garden! A very cool garden gadget.

It comes with 8 meters of tape and is battery operated.
Click here to see more!
---
Ships anywhere
Ever been out in the yard and need a plant tie? Of course, that's when you don't have one.
But you can solve that problem for your gardener friend with this plant ties dispenser!
It comes with a 75' roll of 1/2" velcro plant tie tape, which is likely to last all year long ...
... then you won't have to think too hard as to what to get them next year -- a refill!
Learn more by clicking here.
This lovely tool is called a weeding sickle, and I actually do have one of these at home ... I use it all the time.
It's great for edging, cutting weeds, and can even stand up to twigs and small branches, if you're like me and have tree seedlings constantly appearing in your garden plots.
Click here to buy it,
or
you can read my (longer) review of it here.
---
Well, I hope this list gave you ideas for some cool gadget gifts!
And then there's always my Holiday Gift Guide, if you're still puzzled as to what your gardener friend might like.
(or maybe you'd like something nice for yourself)

Click here to learn more. It's free!

I'll be adding to this as I find really great garden gadgets, so if you'd like to be notified when I update this page, you can subscribe to my RSS feed by clicking the button in the left column. 
Have you run across some really cool gadget gifts for the garden? Tell us about them below:

Now that we've read about cool gadget gifts for the garden, what would you like to read about next? Here are some popular pages:
Find edible plants for sale - Helpful ebooks

Or search this site:
Please note that the search results page from Google may have ads ABOVE the actual search results that are not from this site.
---
If this site has helped you and you wish to help with costs, click here.